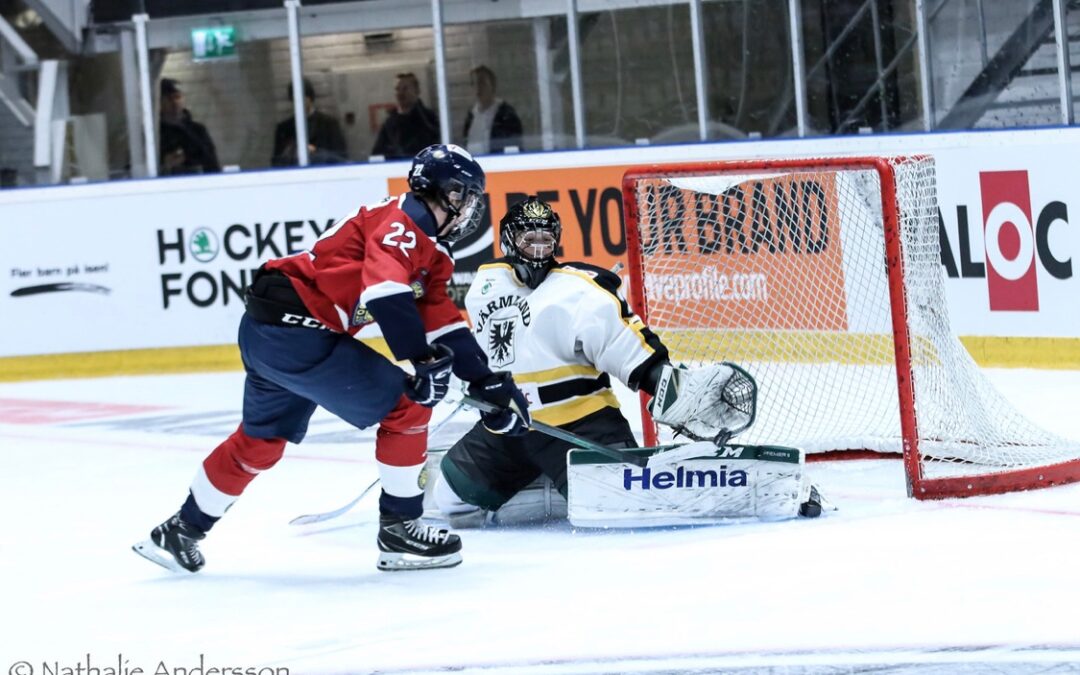 We are proud to announce our newest member of the family, 2005 born forward Lucas Stockselius.
Lucas started playing in Norrtälje IK but currently playing for Täby HC. He was a leading player when Stockholm Nord won the district tournament "TV-pucken" a few months ago.

As a player, Lucas is a skilled forward with both scoring ability and playmaking skills. His biggest strength is his hockey sense and IQ, and makes his line mates better.

From the next season Lucas will represent Djurgårdens IF.

We are really happy to have you in the family!